iPhone Tricks > News
Posted in News by Mike on October 8, 2023
Account Recovery Method Needed popup keeps showing on iPhone after iOS 17 update? You're asked to add Recovery Contact or a Recovery Key to be able to regain access to your data in case you forget your login credentials?
Account Recovery Method Needed iPhone Error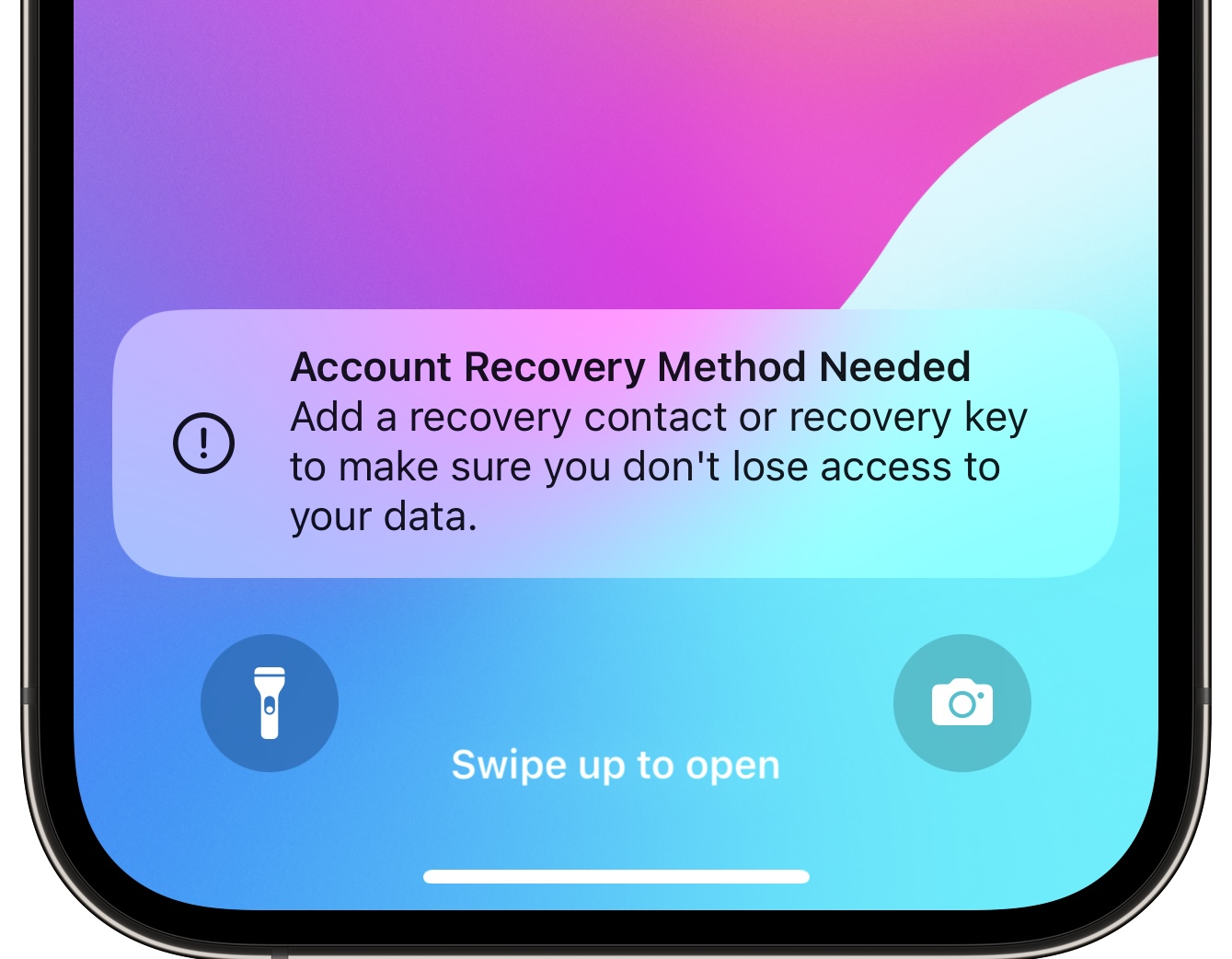 This unexpected behavior has been reported by Brenda (iOS 17.0.3):
"Account Recovery Method Needed keeps popping up although a recovery contact is added!"
We could replicate the problem and have seen a couple similar complaints on Reddit:
"Sudden warning about Account Recovery Method needed."
and:
"I got a notification on my Mac saying that I have to setup my account recovery methods. I did so (I have a recovery contact and a code) but now I got a notification on my phone saying I have to do the same thing."
How To Fix Account Recovery Method Needed Popup?
We're not sure if this is an iOS 17 glitch and can't neither asses how spread out it is. The above reports talk about this unexpected behavior since iOS 16.
So let's what you can do to fix it:
1. Check Recovery Contact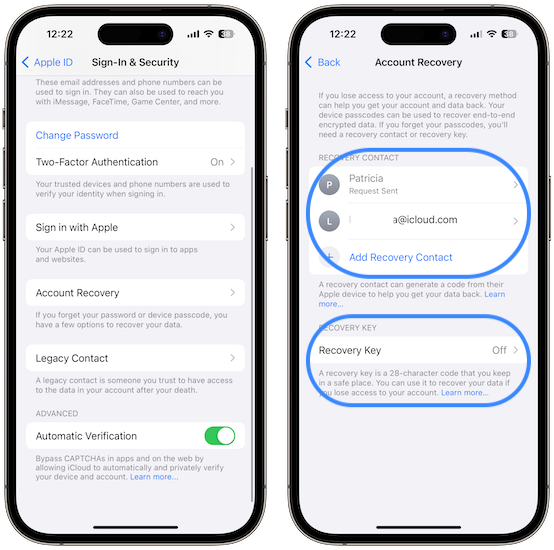 First of all, make sure that the Recovery Contact has been added properly. So follow the on-screen prompts.
Fact: For this feature to work you need TFA (two-factor authentication) turned on for your Apple ID. You also need devices running iOS 15 or later. Apple recommends for all devices to be up to date!
2. Re-Log Into iCloud
Some users have confirmed that signing out and back into your iCloud account would fix the annoying Account Recovery popup.
How to: You can do it in Settings -> Apple ID (at the top) -> Sign Out (scroll all the way down).
Downside: You will need to reconfigure Apple Pay and a few other iCloud related features if you chose to use this troubleshooting option.
3. Add Recover Key
If you've added a contact you should also create a Recover Key and vice-versa. This might help from stopping the annoying Account Recovery errors.
How to: Go for Settings -> Apple ID -> Sign-In & Security -> Account Recovery -> Recovery Key.
Have you managed to stop Account Recovery Method Needed notification from popping up on the screen. Do you have a better solution? Share it in the comments please.
Related: