iPhone Tricks > TILs
Posted in TILs, How To by Patricia on September 26, 2023

Getting the 'iPhone May Be Too Close' warning? You're informed that 'keeping your iPhone at arm's length can protect your eyesight'? It's the new Screen Distance iOS 17 feature in action!
iPhone May Be Too Close Warning?
This popup has been mentioned by Eduardo (iOS 17.0.1):
"'iPhone might be too close' messages keeps showing, although I'm keeping the device at a considerable distance. Is this new feature glitchy for anyone else?"
We did not notice any unexpected behavior of the new Screen Distance feature. However, there are some complaints on Reddit, from the beta stages, about the warnings being inconsistent:
"Safe screen distance feature on iOS 17 is a hit or miss on my iPhone 13."
iPhone May Be Too Close Settings
If you feel that this feature is unreliable an generating erroneous warnings you can turn it off, at least until it's fine tuned in the upcoming iOS 17.x versions: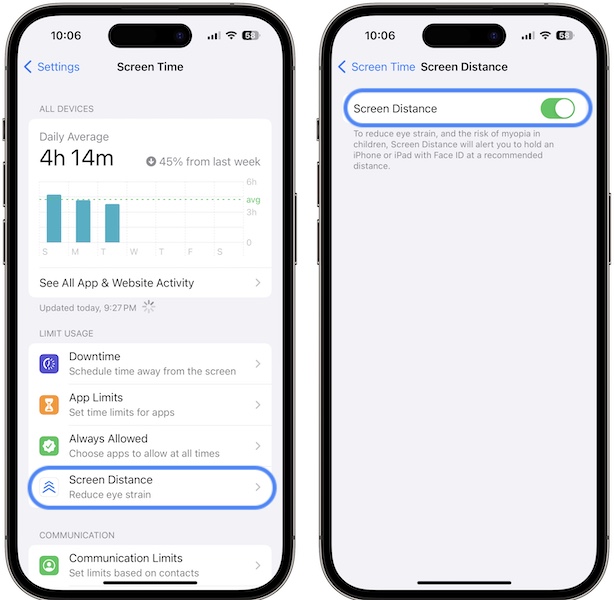 1. Open Settings and go for Screen Time.
2. Tap on Screen Distance.
3. Turn Off Screen Distance.
Screen Distance iOS 17 Feature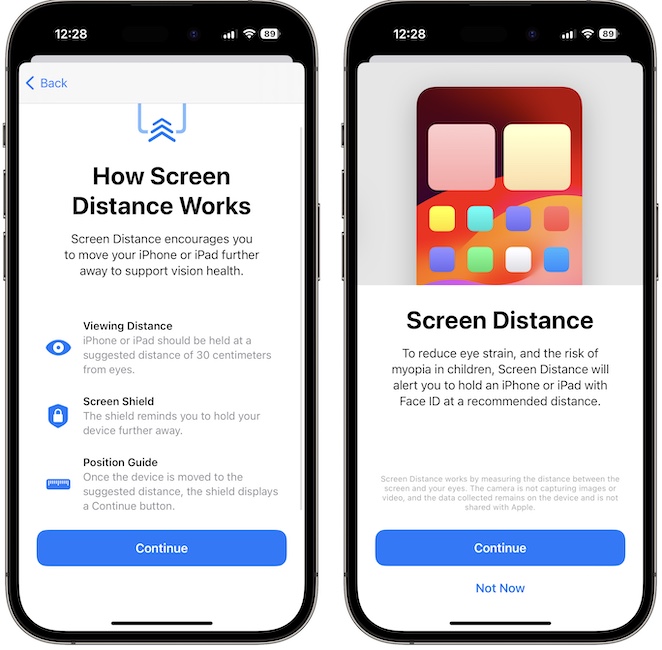 According to Apple's splash-screens we're informed that:
Do you find the new Screen Distance iOS 17 feature useful? Are you also noticing an unreliable behavior? Share your feedback in the comments!
Related: For more iOS 17 new features check the full list (293)!