iPhone Tricks > TILs
Posted in TILs by Mary on January 20, 2023
You're looking to print a document in Pages, but the Print option is missing on iPad running iPadOS 16? You're not the only one having this problem! That's because Apple has relocated the Print function!
Print Missing From Pages on iPad?
This issue has been reported by Barbara (iPadOS 16.2):
"When using Pages there is no print option after recent update."
We've seen similar complaints on Apple's Discussion forums:
"Print Option is Missing in Pages version 12.2 for iPad OS 16.1."
How To Fix Print Option Missing From iPad
In fact, there's no issue to deal with, because Print isn't actually missing or hidden in Pages! Apple has relocated it when it revamped Pages in iPadOS 16.
To print a document in Pages tap the New Document Menu instead of using the Share icon. If Print isn't showing up, scroll the new menu all the way to the bottom as shown here: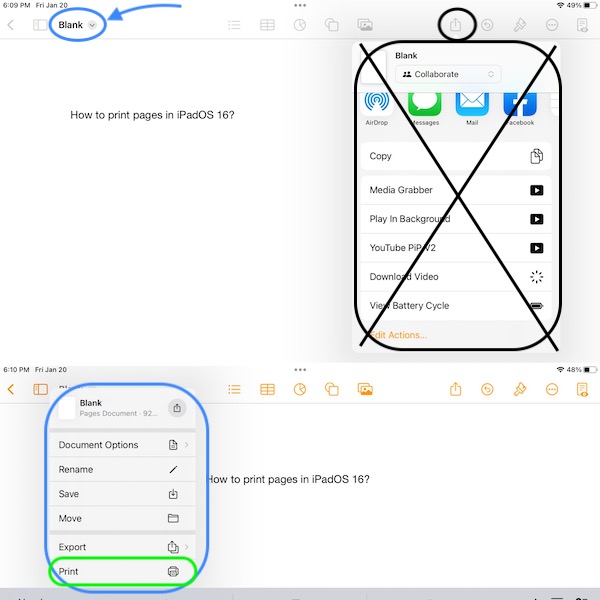 Do you manage to print documents in Pages on iPad after applying this tip? Do you have a better solution or other problems to report? Share your feedback in the comments!
Related: For more iPadOS 16.2 issues and available workarounds check our extended review available here.