iPhone Tricks > Errors and Issues
Posted in Errors and Issues by Mary on December 12, 2022
Are you getting Something went wrong Tap to retry YouTube error while watching videos on iPhone or iPad? Issue occurs randomly in iOS 16 and iPadOS 16? Hitting the Play button won't resume playback? You're not alone!
Something Went Wrong YouTube Error?
This issue has been reported by Lucy:
"I get 'something went wrong tap to retry' randomly while watching videos. Once it happens i have to reboot iphone to be able to stream youtube content again!"
We couldn't replicate this error but have found similar complaints on Reddit:
"Has anybody faced "something went wrong tap to retry" issues on iOS YouTube app? It started happening since last week."
This coincides with YouTube's app update from December 7, when version 17.48.2 was released.
Something Went Wrong Tap to retry YouTube Fix?
Here is what you can do to solve this issue:
1. Update YouTube App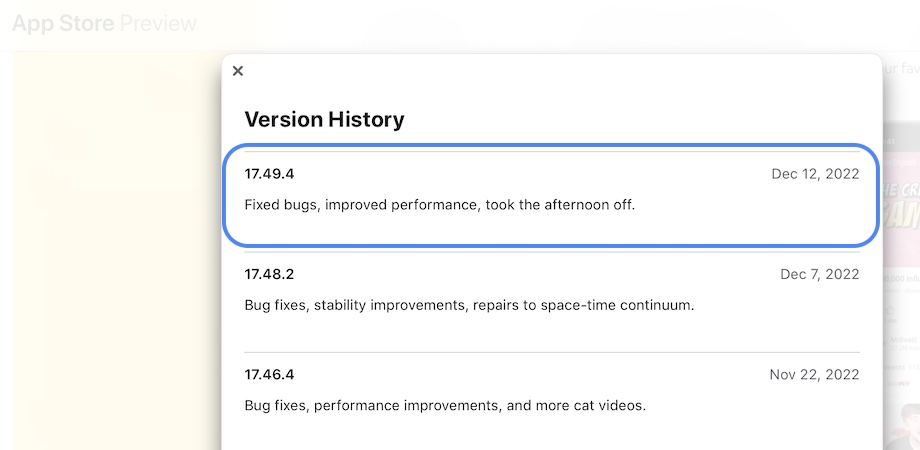 First of all, update to the latest version available in the App Store.
Google has just released version 17.49.4, today, Monday, December 12.
It's labeled as a bug fixing and performance improving update. So go ahead and try it out: direct link. Does this help? Share your feedback in the comments.
2. Restart iPhone
If the update won't help and you keep getting the Something went wrong error, reboot your iPhone.
Tip: We recommend you the force restart combo.
Fact: This might be a temporary fix only and you will have to perform it again whenever the issue reoccurs.
3. Reinstall YouTube
Next, you should remove the app and reinstall it. You can try the offload option first:
Open Settings -> General -> iPhone Storage -> YouTube -> Offload App -> Reinstall App.
If this won't work you can Delete App completely and reinstall from the App Store.
Workaround For Something Went Wrong YouTube Error
If nothing from the above helps, you can continue to watch YouTube videos in Safari or any other web browser.
Downside: The web version on mobile is limited to 720p but at least it works without the Something went wrong YouTube iOS error!
Have you managed to fix Something went wrong YouTube issue? Do you have a better solution or other problems to report? Share your feedback in the comments!
Related: For more iOS 16 problems and available workarounds check our detailed review.