iPhone Tricks > Bug Fixes
Posted in Bug Fixes, TILs by Mike on January 5, 2023
Sunrise Sunset complication not working on Apple Watch after watchOS 9 update? Complication shows on Watch Face but the actual time for sunrise or sunset isn't displayed? Problem persists in the 9.2 version?
Sunrise Sunset Not Working On Apple Watch?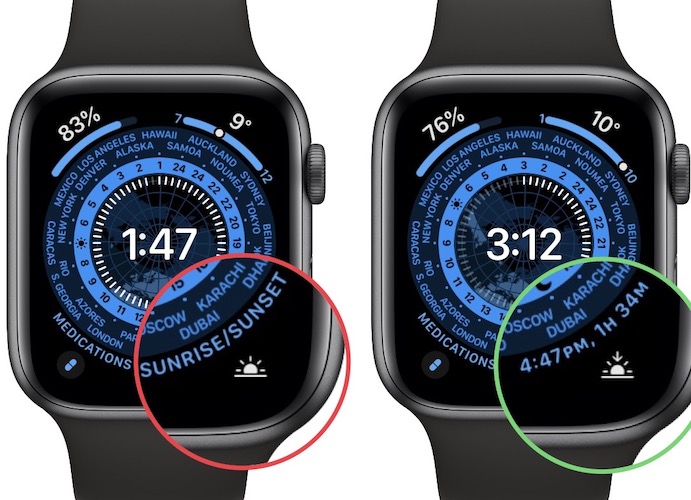 This problem has been reported by Michael (watchOS 9.2):
"Complication for Sunrise/Set no longer displays the sunrise/set time and hours until. Only says Sunrise/Set."
We can also replicate this unexpected behavior for both small and large complication options on various Watch Faces. Are you also facing this bug? Please share it in the comments!
Fact: This doesn't seem to be a screen real estate issue because Sunrise or Sunset times aren't displayed on the Modular Watch Face either which has enough space for the large complication!
We've found a similar complaint on Apple's discussion forums!
How To Fix Sunrise/Sunset Complication Not Working
Apparently, the issue is caused by a missing Location Services permission. We're not sure if the watchOS 9.2 update disabled it by default or if it's a new addition, but here is what to do to fix it: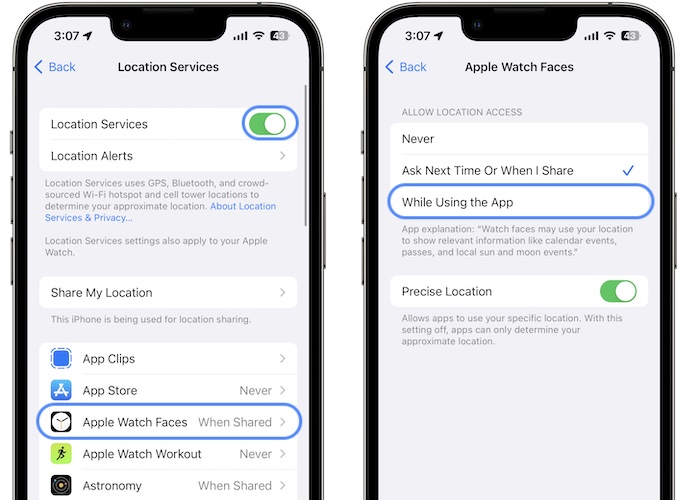 Important: Sunrise/Sunset stops working as soon as you turn Off Location Services on the paired iPhone, or from your wrist!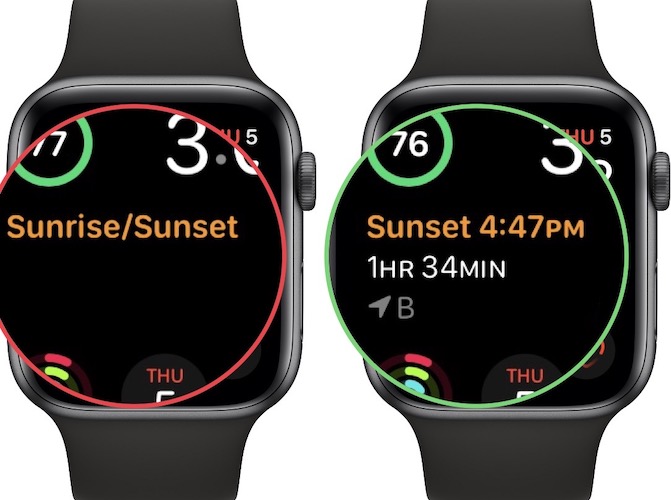 Have you managed to fix Sunrise Sunset complication not working in watchOS 9? Do you have a better solution or other problems to report? Share your feedback in the comments!
Related: For more watchOS 9.2 issues and available fixes check our detailed review.