iPhone Tricks > News
Posted in News by Tyrone on January 19, 2023
Apple has seeded tvOS 16.3 RC build number 20K650 to Developers and Public Beta testers owning Apple TV 4K, 4K (2nd gen.) and HD! Here are the new features, bugs fixed, known issues and more!
tvOS 16.3 RC Issues
Unaddressed problems and new bugs are tracked here, along with available workarounds:
1. To be updated. (Contribute in the comments!)
tvOS 16.3 Features
Changes spotted in this version are highlighted here:
To be updated. (Contribute in the comments!)
tvOS 16.3 Bugs Fixed
Problems patched in this release are mentioned below:
1. To be updated! (Contribute in the comments!)

Fact: More info about known issues and bugs fixed are available in Apple's Developer release notes.
tvOS 16.3 RC Download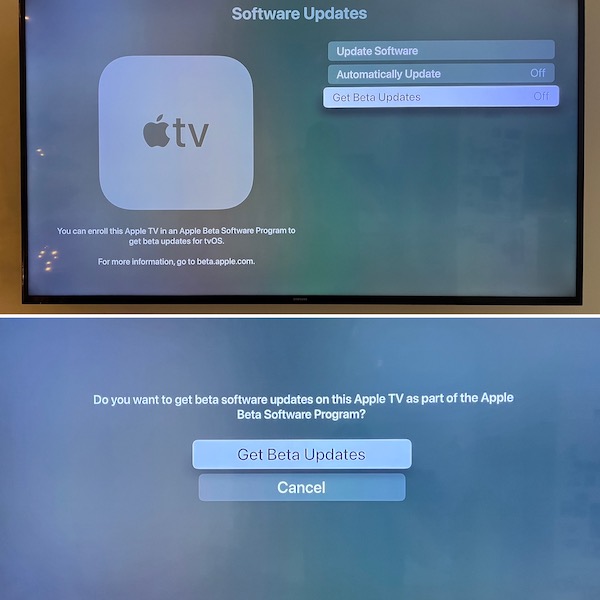 This update is available, over-the-air, as long as you enroll your Apple TV to the Apple Beta Software Program. For this you need to sign into your Apple TV with the same Apple ID that you used to sign into Apple's beta platform!
Open the Settings app and go for System -> Software Updates.
Turn On the Get Beta Updates option.
Go for Download and Install when the 16.3 (20K5637g) update shows up on your Apple TV.

Fact: Be patient until this test version is downloaded, verified and deployed on your device!
Have you installed tvOS 16.3 RC on your Apple TV? Help us cover all the changes including improvements, bugs fixed as well as new problems! Share your feedback in the comments!
Related: Apple has also seeded iOS 16.3 RC and iPadOS 16.3 RC (20D47), macOS 13.2 RC (22D49), watchOS 9.3 (20S648) and HomePod 16.3 RC.